XMODGAMES v2.3.4
Xmodgames v2.3.4 – mobile assistant to facilitate the passage of games. Continuous updating of plug-ins and preserving the quality of the game process confirms the popularity of this application among gamers. Xmodgames allows you to install third-party modifications for your android games, without changing values, replacing files and other processes that are dragging and wasting time.
The application has quite a lot of pluses.
– The standard installation, the installation process is the same as on conventional android applications.
– You do not waste time installing modifications for your games. Xmodgames includes a large assortment and ease of management.
– The application is for you the list of the most popular modifications.
– Xmodgames independently finds games on your android device.
– There is a section with "cheats".
– The application gives an opportunity to brief information of each "mod".
– Xmodgames has the functionality to share modifications with friends through the social networks in which you are registered.
– User-friendly interface.
– Ability to put several modifications in just a few clicks.
The order of installing xmodgames on the android device.
Just note that to use xmodgames on android, you will need root rights. Use Kingo Root .
Download xmodgames and install. You will see a window with the program.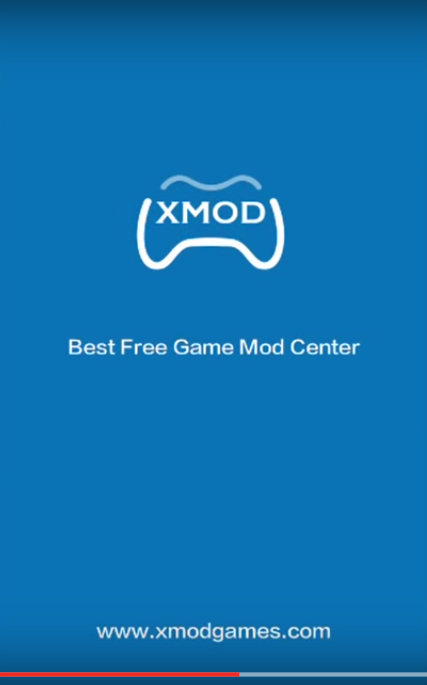 Then you have the program Kingo Super User will ask permission to root-rights. Press "enable" and the program will start automatically.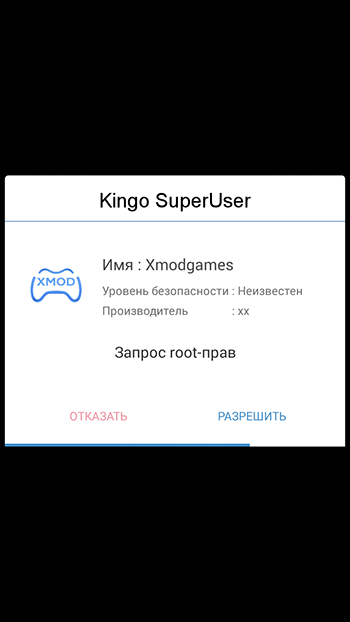 After that, we wait until the program provides a list of mods for your installed games.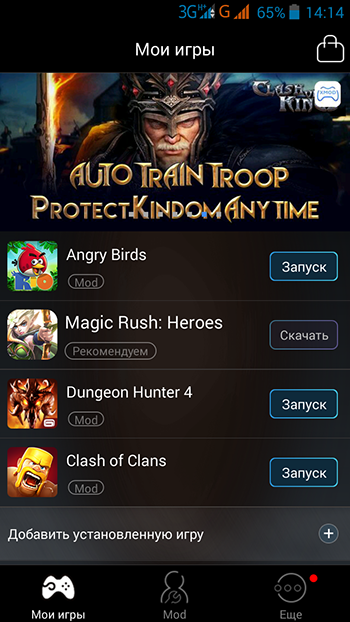 Next, for example, choose Clash of Clans.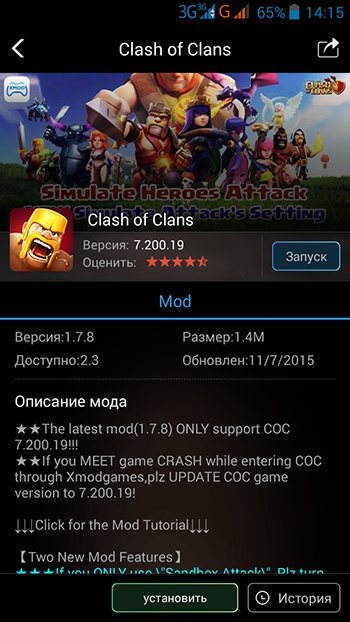 Click the "Install" button and wait for the mod to be installed on your android device.
Then click the "Run" button. Now in the game to the right is displayed a little man, when you click on which appears the menu. We need the "Xmod" button.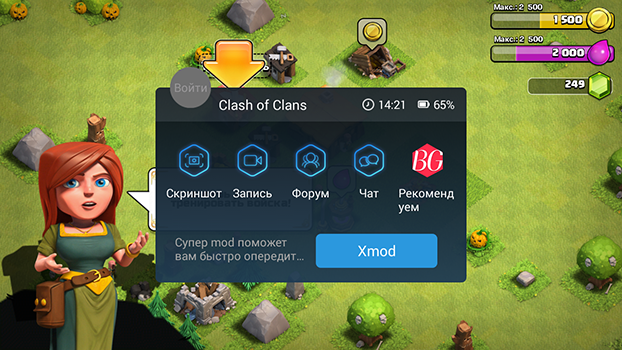 We include the items we need, we expose the parameters of elixir, gold, trophies, the level of the town hall, etc. Choose "Satisfy all the conditions", when the mode is on, you will see the villages completely matching the criteria.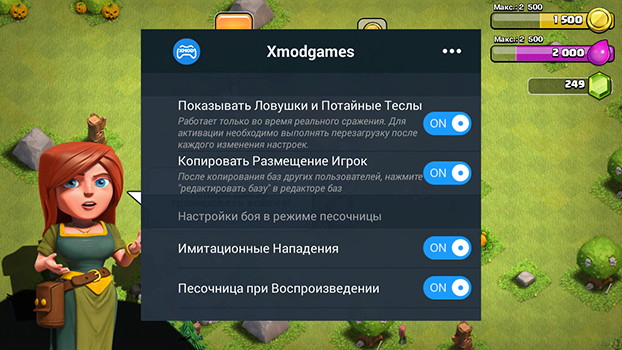 Simulated attacks – this item gives you the opportunity to know whether you can beat your chosen opponent or not, you will not suffer any damage.
Undoubtedly Xmodgames makes it easier and more enjoyable gameplay. Moreover, this application is considered official and in the process of using it you will not lose the game process and do not get ban. All pleasant discoveries.